LATEST NEWS
Heyo Everyone!
We're very happy to announce that our Easter Event is now live!
Further down on this post you will be able to see our new cosmetic options! Some of them can be obtained via our web store and others will be given via in-game events! For more info, scroll further down!
Remember there is a 40% Sale on our store until Easter ends on Monday!
With that being said, we hope you all have a wonderful Easter and a great Spring Break! <3
Easter 2018 Cosmetic Bundle
Again this year we have a new Limited Easter Cosmetic Bundle! This year's bundle includes a "Giant Pink Peep", "Rave Bunny Ears" and a "Blue Spring Flower"!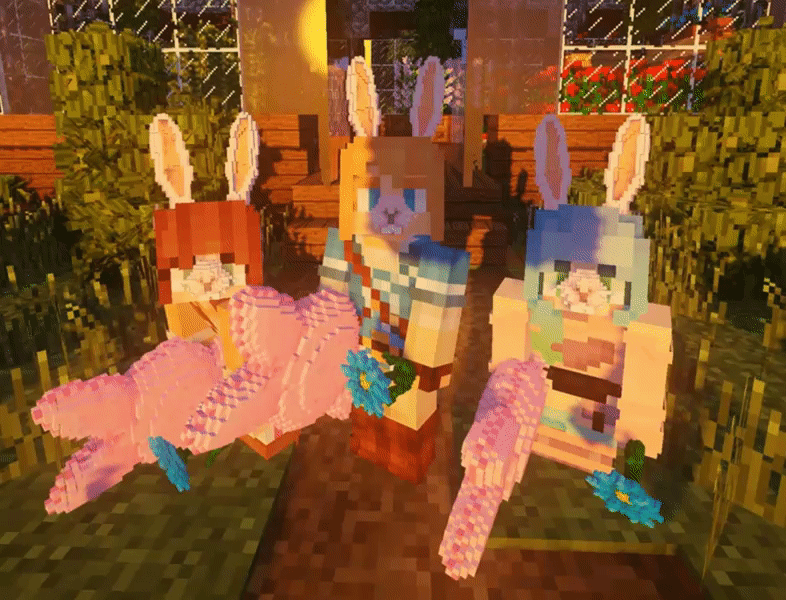 Easter Egg Hunt
Find all 50 Easter eggs hidden across our Roleplay map! Each found egg will give you an Easter Key which can be used at /spawn! The keys will give you random rewards. Left-Click the Easter Chest at spawn to view all rewards!
Find all 50 eggs to get our Limited Edition FREE Prop, the "Easter Basket"!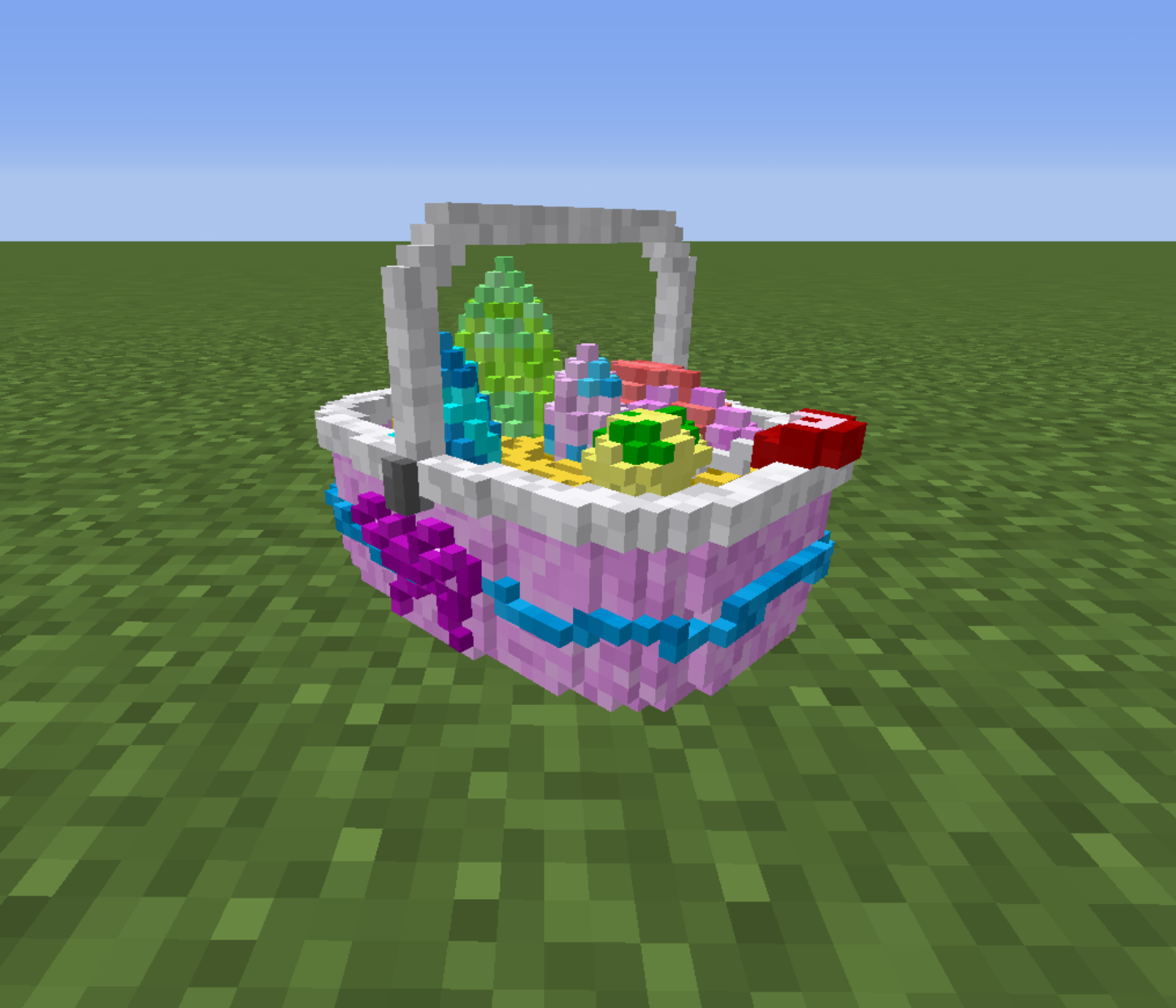 The Eggcellent Easter Maze
Reach the end of our Easter Maze to win a Limited Edition Exclusive Tag! This maze will only be here till the end of April 1st, so do your best to complete it before then! Finishing the Maze will also give you a Gold Key that can be used at /spawn!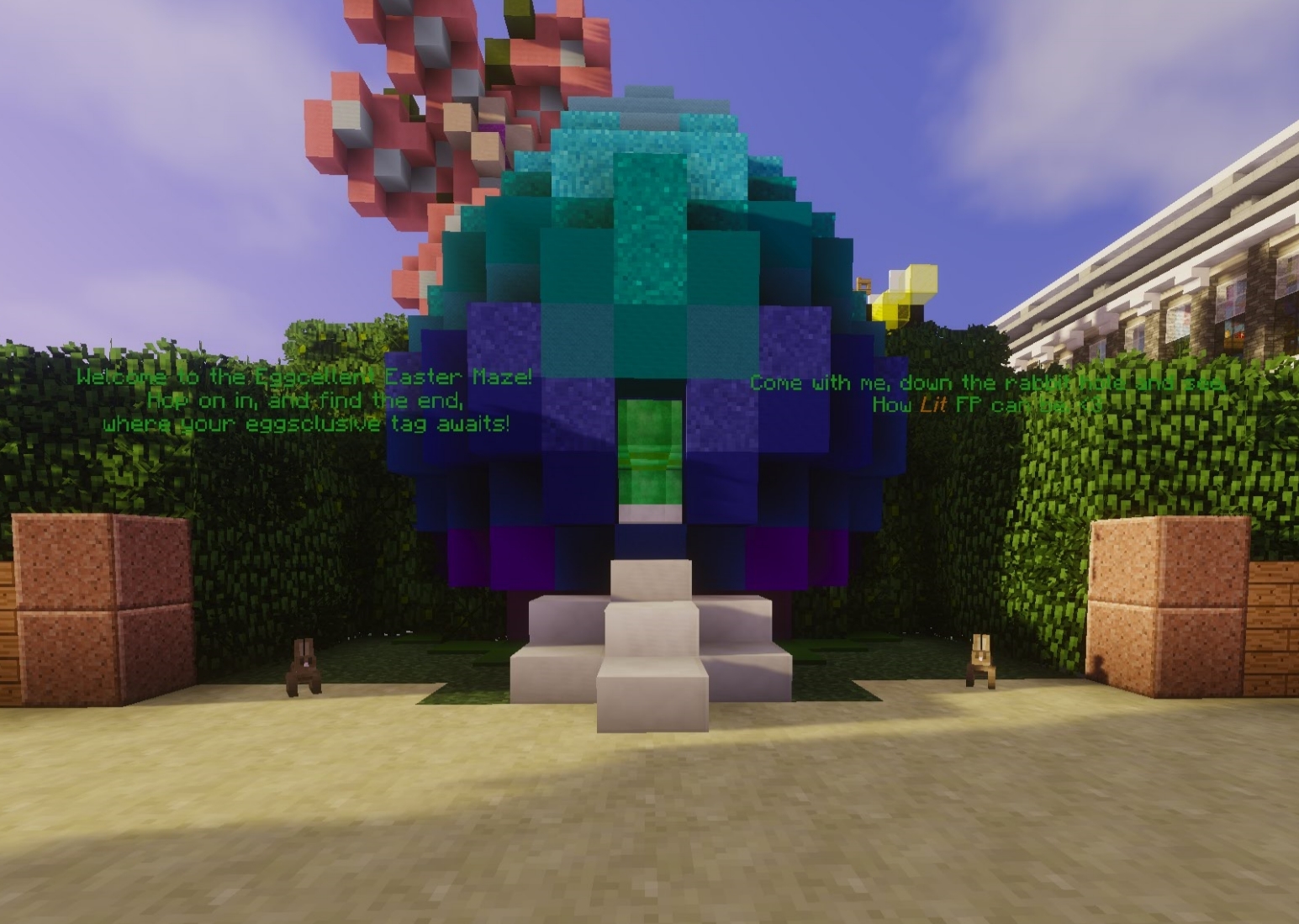 We hope you you enjoy our Easter/Spring update and we look forward to hearing your feedback!
The ForeverPlay Staff Team​
Hey everyone!

It's time for another weekly update, wooh!
This week we got some decent progress done on our RP map, which you can see further down on the page!

Next to that, our new Pet System is in the Beta Stages and can now be used on our server via /pet or /cosmetics. Pets can be purchased at our store currently, and there's even a 25% Sale on all Pets currently!
https://store.foreverplay.net/

Roleplay Progress
For the 4.0 RP map, we got some good progress done this week! I actually ended up doing two stream in total, and both of them can be viewed here:



In these two streams I am basically just working on various area of the RP Map, mostly apartments and shops. The second stream has a lot of information regarding what my plans are about Prestiges, Points-making, Travel System (vacation islands) and future content.

Anyhow, here's a few screenshot of this week progress of the new RP Map:

These two pictures show our first finished apartment complex! Each apartment has 3 floors to them and a cozy little backyard!
These two screenshots show the "finished" subway station that we have! This is where you will go to take the train to various vacation islands in the future.
This last screenshot is the start of our new shopping area! Instead of having a single huge mall for all your shopping needs, we're doing small shops around spawn where you can browse various goods that you can...
​
​
Hey everyone!

It's time for another weekly update, wooh! This week has been relatively quiet, as I have been busy working on a bunch of other things. That being said, we did have a stream yesterday, and the VOD will be posted further down!
Before we get to into the updates, remember that today we have a 30% Sunday Flash Sale! Visit our store for a chance to grab a Rank & other goods before the discount is gone: https://store.foreverplay.net/

Roleplay Progress
I figured that most of you are here for the Roleplay Map Progress, so lets start with that! I did a Q&A Stream last night which you can watch here:



In this stream I answered a lot of questions that you guys had regarding the new Roleplay Map, so if you've got a hours worth of time on your hands, it is definitely worth checking it out!

Anyhow, here's a few screenshot of this week progress of the new RP Map:

I did a little progress on the Subway Entrance which is what is pictured here. Hopefully in next weeks update, this area will be done
Last night I started work on our new Town Hall as well! Most of the building actually got done, and I just need to do decorations around it. Not entirely sure
whether
or not this is what we will decide to use!

RP Server Changes
FoodMC has been disabled for now (Issue with food not
disappearing
on use). As a result, you will not be able to buy custom food for the time being, plus you will not lose hunger either.
​