LATEST NEWS
Hey everyone!

Before getting into our latest update log, I just wanted to say sorry for having been quiet for a while - been super busy irl with a new job and a bunch of other things! It's time to get properly back into work and get this 4.0 Update back on track!
Currently, I cannot promise you a ETA on when the update will hit. I will be revising the map project with our Managers sometime this upcoming week, and hopefully have a proper estimate then.

Anyway, let's get into it!
Roleplay Progress
The new map has actually gotten a whole lot of new areas added in. Most of it is still heavy work in progress, but I am sure you guys will absolutely love it! We have nearly finished our New York/Miami mashup that comes with a giant new beach! Work has also been started on various suburban/mansion areas, plus a bunch of other fun new things that I will save for next week!
Anyhow, here's a few screenshot of this week progress of the new RP Map:
​
These screenshots show our new beach area! The new beach area will be connected to a area heavily inspired by Miami and New York! All the houses you see in the background comes fully furnished, and will be able to be rented! At the lower levels of all the buildings, you will have various RP shops.
Here's another new RP area that I am absolutely sure you guys will love! A few of you have requested some big beach mansions, so, here they are! Currently there's 4 huge mansions like these - we will definitely add more in...
​
Hey everyone!

This weeks update is not super huge, there are a few important things to announce though, i.e some of our staff changes!
Read more about them further down on the post!
Roleplay Progress
The progress on 4.0 has been going quite well! We have been adding more buildings and planned out new areas, plus found a lot of inspiration for real-life buildings we want to include on the map!
Anyhow, here's a few screenshot of this week progress of the new RP Map:
​
One of our streets down by the beach is nearing completion! This area will have a lot of pretty areas in general with both Roleplay "shops/cafes" and apartments for you to rent
Here's a new RP area you will be able to explore as well! I present to you, Blue Cake! If you're looking to start a RP in a beautiful little Bakery/Cafe area, then this will definitely be the place for you!
​
Here's a close up of one of our new RP areas, our little Italian Restaurant, Zams! If you're a huge fan of Italian food and that's your dream RP, then look no further!
This will be a place where we will be putting a new park! I am tempted to make this a park that has a huge monument of sorts, hopefully there will be more progress on this next week
​
RP Server Changes
After a lot of headaches, we have finally managed to fix our...
​
Hey everyone!

It's time for another update, wooh!
This weeks update will generally just be about our 4.0 Map Progress!

Remember today will also be the last day to finish our Easter Ingame Events! You can read more here:

http://www.foreverplay.net/threads/easter-2018-in-game-events.3281/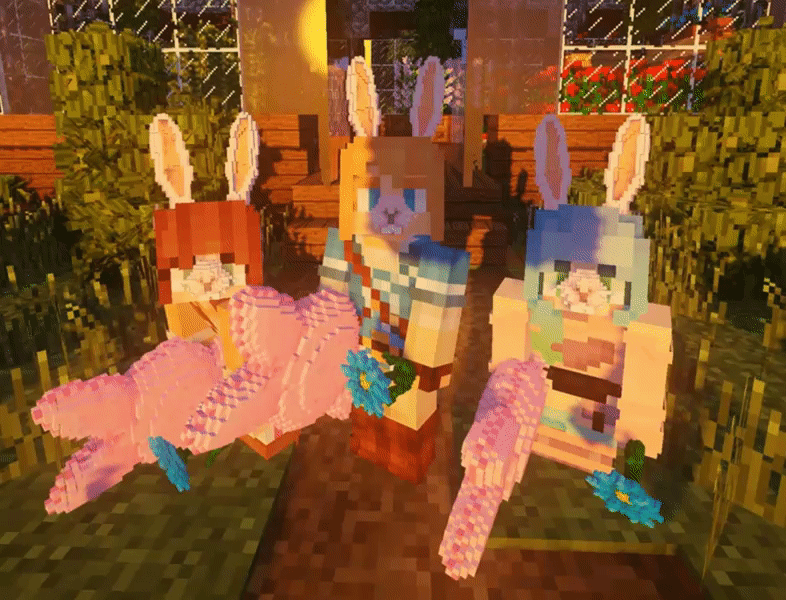 Roleplay Progress
For the 4.0 RP map, we got some good progress done this week! I did a stream where you can see us working on a few areas here and there, plus a lot of general questions where answered too



Anyhow, here's a few screenshot of this week progress of the new RP Map:
This building right here, will be our new Vehicle shop once 4.0 goes live! This will be where you can purchase all our new 4.0 Cars
Our Spawn Park has been changed up a little to be more dynamic and spacious. This park will be where you will spawn in and most essential stuff will be placed around the park, making things super easy to find.
​
On this screenshot you can see the start of our near Beach Area, which will have a huge bridge leading to a area that might be used for more future content
This area will be heavily inspired by Miami and will probably include a little theme park of sorts.
​
RP Server Changes
Easter Events where added in the past week and...
​